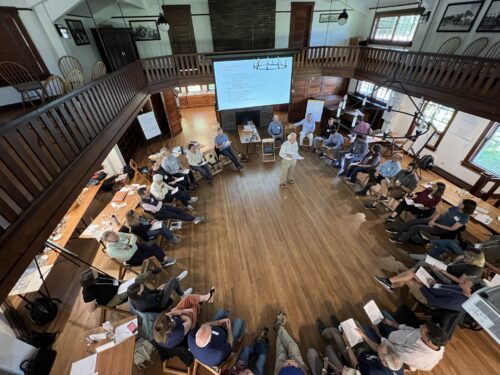 The 2023 Engineering Change Lab – USA (ECL) Engineering Ideas Institute will examine the future of engineering through scenario thinking. Participants will develop several alternative futures that explore critical challenges facing society and then examine the role of the engineering community in these futures. Scenario thinking will help to build important strategic thinking skills.
Learning to identify "signals of change" in the world that offer clues to the future.
Recognizing future forces already in motion to take appropriate action today.
Improving decision-making skills by creating "memories of the future."
Developing strategies to position engineering organizations and the engineering community to influence future events and to elevate our contributions to the inevitable challenges of the future.
Register for the 2023 Engineering Ideas Institute
Meet the Provocateurs
To increase knowledge, challenge assumptions, and stretch imaginations regarding the future, this year's Institute programming will feature a set of provocateurs offering their perspectives on important signals of change and future forces…. Read More