The Role of the Engineering Community in Addressing Climate Change
Climate change is real – the impacts are serious, and they are accelerating.
There is an urgent imperative for the Engineering Community (1) to take informed and intentional actions now to both reduce greenhouse gas emissions and adapt to the impacts of a changing climate. It is our duty and purpose to contribute our skills and knowledge of human-centered technologies and of the natural world to lead humanity out of the climate crisis with a focus on sustainable, resilient, equitable, and innovative approaches.
Unless there are immediate, large-scale reductions in greenhouse gas emissions, limiting warming to 1.5°C will be beyond reach. The scientific evidence in the most recent report from the Intergovernmental Panel on Climate Change (IPCC) (2) demonstrates the risks of climate change including the following.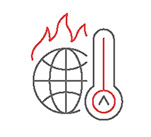 Global temperatures have steadily risen since the beginning of the Industrial Revolution in the late 1800s at rates that are unprecedented in at least the last 2,000 years (see exhibit).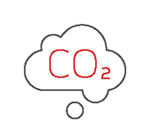 Over this same period, atmospheric concentrations of carbon dioxide and other greenhouse gases have increased to historically high levels because of human activities.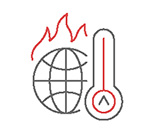 Multiple other indicators of climate change include shrinking arctic sea ice, melting glaciers, sea level rise, more frequent and intense heat waves and droughts, and increased frequency and intensity of heavy precipitation events and wildfires.
(1) The "Engineering Community" includes engineers, scientists, technicians, technologists, computing and design professionals, and others engaged in the creation, implementation, maintenance, and regenerative lifecycles of technologies as well as the stewardship of the natural environment.
(2) IPCC's Sixth Assessment Report incorporated the work of 234 authors from 65 countries, 28% women and 72% men; included assessment of 14,000 scientific publications; and addressed 78,000+ review comments from 46 countries.
The U.S. Environmental Protection Agency's inventory of sources of greenhouse gas emissions demonstrates that climate change, since the start of the Industrial Age, is driven by technologies that people create and use. Although they have benefited society for generations, now we must transition away from those technologies that are responsible for climate change in our time. Since many impacts of climate change are already being felt, there is also a need to mitigate the risks of climate change through adaptation, as called for in the Fourth National Climate Assessment, a comprehensive and authoritative report on climate change and its impacts in the United States.
The Engineering Community is well positioned to take a leadership role on behalf of society to limit the impacts of climate change through both reduction of greenhouse gas emissions and adaptation to a changing climate. Our responsibility as professionals takes on new meaning with this imperative to address climate change. Practitioners in the engineering community, both established and aspiring, must adopt a mindset that infuses climate change as a fundamental consideration for their work across all disciplines and economic sectors.
The Engineering Community can demonstrate this leadership role through contributions in the following areas:

Educating the public (and those in our community) around the science of climate change and the strategies that will most effectively transition our energy system and facilitate adaptation to a changing climate.

Engaging early-stage professionals who place a high value on addressing climate change and empowering them to drive change in their organizations.

Advocating for public policies that address climate change, such as incentivizing energy efficiency and reduction of greenhouse gas emissions and embodied carbon, while also prioritizing public and private sector expenditures for adaptation.

Unleashing innovation and entrepreneurship to contribute to transformational developments in areas that include energy system modeling; energy storage; renewable energy; electrification; energy efficiency; hydrogen; nuclear energy; carbon capture, removal and storage; reduction of embodied carbon in materials and material choice; transportation/land use; agriculture; natural climate solutions; and adaptation.

Producing and using information and communications technologies that are climate-change neutral, to communicate sound, scientifically valid information about climate change to society.

Championing justice, equity, diversity, and inclusivity in climate change strategies, recognizing that the human impacts of climate change are felt the most by those with the least resources.

Focusing on affordability, sustainability, and reliability as we transition our energy systems.

Collaborating with scientists, public policy makers, businesses, and other stakeholders to further this noble purpose.
---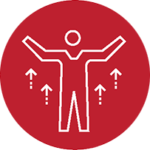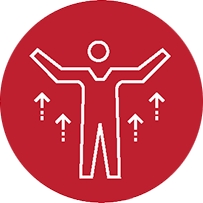 There is an urgent imperative for the Engineering Community to act now. In taking on the leadership roles described above, it is time to go beyond our traditional roles and increase our contributions as stewards of technology, of society, and of the natural world.
---
Signatories
We invite both individual members of the Engineering Community and organizations that are part of the Engineering Community to sign up in support of the "Noble Purpose" represented by the contents of this page. The intent of our request to sign up is to catalyze action within the Engineering Community to place a greater emphasis on addressing climate change in our work, both through reducing emissions and adaptation to our changing climate. By signing up you can demonstrate your support for this movement.
Sign up as an organization
Individuals
Organizations
Christopher Ackerman
Karley LeCompte
American Institute of Chemical Engineers, Cleveland Section
Cindy Gilbert
Laura Locker
American Society of Agricultural and Biological Engineers
Kate Andrus
Brian Malm
Aspect Consulting
Isaac Bainie
Doug McKeown
Coughlin Associates
Meredith Banasiak
Mike McMeekin
C&S Companies
Stacy Bartoletti
Dwight Miller
Degenkolb Engineers
Lalitha Benjaram
Linda Morrison
Dept. of Civil and Environmental Engineering, University of Nebraska – Lincoln
Andy Bochman
Audra Morse
Engineering Change Lab – USA
Jerry Buckwalter
Heidrun Mumper-Drumm
Engineering for Change, LLC
Travis Cook
Bayo Ogundipe
Engineers Without Borders USA
Cindy Cooper
Christian Okamoto
Institute for Sustainable Infrastructure
Tom Coughlin
Joakim Osthus
James Madison University Department of Engineering
Aryana Davin
Troy Pankratz
Jose I. Guerra, Inc.
Kyle Davy
Dheeraj Parsa
KL&A Engineers & Builders
Jessica Denson
Melissa Peneycad
Kyle V. Davy Consulting
Ryk Dunkelberg
Gabrielle Push
Mead & Hunt
Josh Elliott
Deirdre Ragan
Morrissey Engineering
Ronald Eyma
S.K. Ramesh
National Society of Professional Engineers
Alexis Feitel
Karen Ramsey-Idem
Parametrix Inc.
Joshua Fensker
Dennis Randolph
Ruby + Associates
Kevin Flynn
John Rathke
Siemens
Marvin Garcia
Tricia Ruby
The Lemelson Foundation
Vince Geronimo
Holly Rudel
The Nature Conservancy
Kerrie Greenfelder
Maury Salz
JR Gregory
Rob Schneider
Ryan Greif
Christina Seri
Sarah Gudeman
Peniel Shali
Rick Guerra
Johnette Shockley
Jeff Harper
Shawn Shonerd
Allen Hatheway
Bob Sims
Tricia Hatley
Christina Slattery
Doug Hillman
Amy Squitieri
Tim Hughes
Frank Stein
Lorraine Hussey
John Trimble
Libby Jones
Kristi Wamstad
Anthony Kane
Barbara Washburn
Darshan Karwat
Karla Waters
Greg Kingsley
Matt Wenham
Holly Kremers
Michael White
Leonardo Lacerda
Eric Williams
Lori Laster
Jen Wolchansky
Alison Wood