Engineering Change Lab-USA (ECL-USA) convenes two to three times a year to share perspectives, deepen our understanding of engineering's emerging future, and to launch experiments and focused initiatives designed to foster change across the entire engineering system. Contact us to learn more about how you or your organization can engage with, and benefit through participation with the ECL-USA.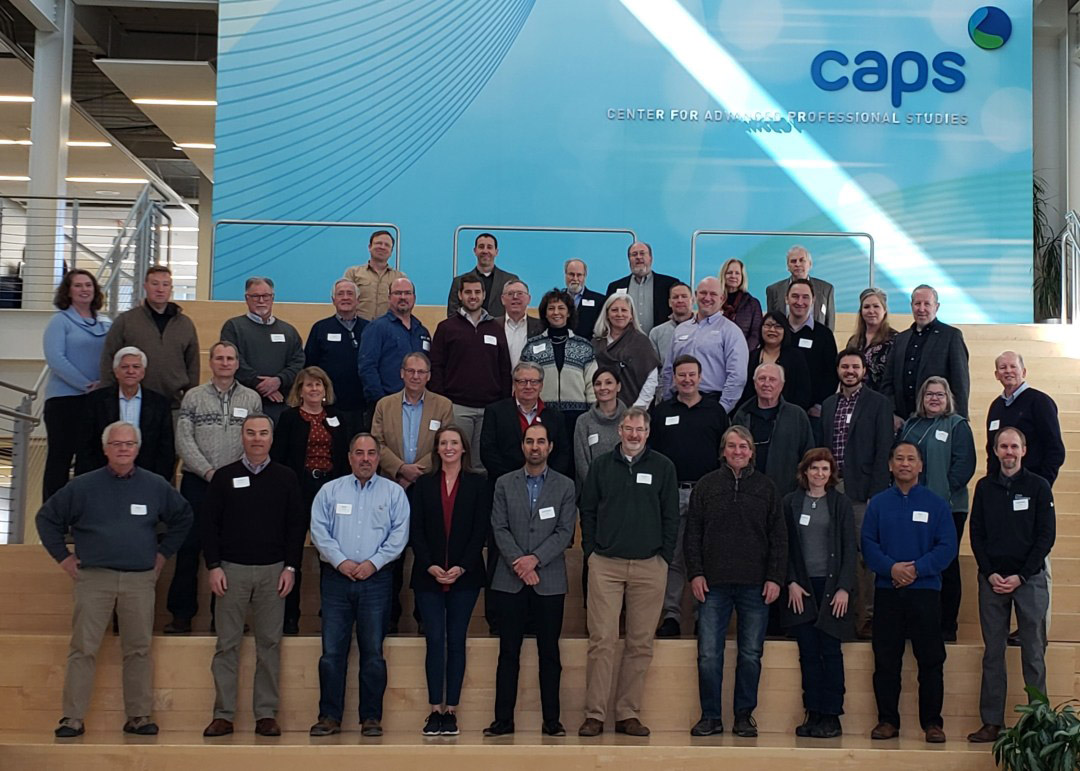 ---
Summit 9 – Online Registration NOW OPEN!
July 29/30 & August 5/6, 2020
ECL-USA Summit 9, the Engineering Ideas Institute, will be presented virtually on July 29 & 30 and August 5 & 6, 2020. Summit 9 will be an extended discussion for industry thought leaders who want to deepen the inquiry about the future of engineering.
Summit 9 will feature deep dives into four of the strategic issues of the future.
Technological Driving Forces – Social Impacts of Technology / Building Capacities for Stewardship of Technology (Wednesday, July 29, 2020, 10:00 AM – 2:00 PM CDT)
Environmentally Responsible Engineering Leadership Challenges – Building Capacities for Leading ERE Work / Leading the Change (Thursday, July 30, 2020, 10:00 AM – 2:00 PM CDT)
Diversity Challenges – Exploring Barriers and Enablers for Women and Under-Represented Minorities in Engineering (Wednesday, August 5, 2020, 10:00 AM – 2:00 PM CDT)
Public Policy: Enabling Engineering Leadership in the Public Policy Arena (Thursday, August 6, 2020, 10:00 AM – 2:00 PM CDT)
Register Online Now
---
Past Summits
Summit 1:  July 31 – August 1, 2017, Omaha, Nebraska.  This first Summit was convened to evaluate whether there was a need for the ECL-USA, and to gauge overall interest in the effort.  The Summit heard from Engineering Change Lab – Canada, conducted scenario planning exercises, discussed other efforts ongoing in the United States, identified several initiatives, and identified next steps. View the Summit 1 Report here. 
Summit 2:  February 5 – 6, 2018, Omaha, Nebraska.  The objectives of Summit 2 were to explore the prospect of, and process for, moving the engineering profession toward fulfilling its highest potential in the emerging future; crystallize the intent of the ECL – USA and commit to using a social laboratory approach in taking on this work; recognize and make progress on focused initiatives begun at the first summit; organize ECL – USA, including structure, participation, communication protocols, and plans for future summits.
View the Summit 2 Report here.
Summit 3: June 12 – 13, 2018, Omaha, Nebraska.  At Summit 3, the attendees explored the Vision Statement's imperative for the engineering community to serve as stewards of technology, the built and natural environments, and public health, safety and welfare, and worked on a definition of stewardship.   Additionally, time was spent on expanding our understanding of and commitment to the role that the ECL-USA can play, and how we could continue to evolve the ECL-USA as a social change lab. View the Summit 3 Report here. 
Summit 4:  October 25 – 26, 2018, Denver, Colorado.  The primary goals of Summit 4 were to hear from provocateurs, to explore key concepts for the lab (Technological Change, Change in the Academy, and the Intersection of Technology and Nature); and to advance the work of the focused initiatives. View the Summit 4 Report here.
Summit 5: March 5 – 6, 2019, Kansas City, Kansas.  This Summit focused on K-12 Education and Engineering, and Engineers and Public Policy.  Thank you Blue Valley CAPS for a great meeting facility and for introducing us to an innovative program.  View the Summit 5 Report.
Summit 6:  July 15 & 16, 2019, Berkeley, California.  Summit 6 was a joint effort of ECL-USA and ECL-Canada focusing on engineering ethics in a world of rapid technological change and engineering entrepreneurship. Summit 6 was held at the historic Berkeley City Club.  View the Summit 6 reports on engineering ethics and entrepreneurship.
Summit 7: October 21 & 22, Boston, Massachusetts.  Summit 7 continued the work of ECL-USA on technological driving forces that are transforming the way engineers do their work and also included a deep dive into the future of consulting engineering.  View the Summit 7 report.
Summit 8: March 10 & 11, 2020, Texas Medical Center Innovation Institute, Houston, TX. The themes of Summit 8 included exploration of the future of engineering through the lens of biomedical engineering and the stewardship role of engineers with respect to climate and extreme weather challenges, both of which are major issues for Houston and the Gulf Coast. View the Summit 6 reports on biomedical engineering and climate and extreme weather challenges.