Engineering Change Lab-USA (ECL-USA) is a catalyst for change within the engineering community, helping it reach its highest potential on behalf of society

VIEW OUR EVENTS
Recent News
National and local engineering community practitioners to gather in Denver for Phase I of pilot project focused on urban development and urban infrastructure.
The history of engineering is full of the positive contributions that we have made to society. There is, however, another part of our history that is not always discussed, and that is our history of contributing to inequity. Examples include development that has segregated residential neighborhoods, siting of industrial and infrastructure facilities in poor neighborhoods, freeways that have divided neighborhoods, and inequal access to clean water and sanitation. Engineering Change Lab – USA (ECL) is leading a pilot project that will explore this issue and look to develop strategies on how the engineering community can change to contribute to creating more just and equitable communities.
Engineering Change Lab – USA (ECL) is pleased to announce our 2024 events, supporting our mission to catalyze action in the engineering community through deep learning and interdisciplinary collaboration. By convening and inspiring individuals across all engineering disciplines and leadership levels, ECL participants can develop and lead solutions to create a resilient, thriving world.
Register now for our 2024 events:
The Future of Engineering Licensure: Regulation and Practice in the Fourth Industrial Revolution
(virtual)
Emerging Fourth Industrial Revolution technologies present significant challenges to traditional engineering licensure and regulatory processes. This virtual briefing will report the key findings and recommendations from ECL's Future of Licensure Initiative.
Moving from Cybersecurity to Cyber Resilience: The Role of the Engineering Community
(virtual)
The frequency, effectiveness and impact of cyberattacks are exponentially increasing. This virtual summit will explore the role the engineering community must play to strategically address this driving force — not only as creators but stewards of technology on behalf of society.
The Engineering Workforce of the Future: Challenges, Key Leverage Points and Innovative Strategies
(virtual)
This virtual summit will take a deep dive into engineering's future workforce, analyzing systemic forces as well as key leverage points and innovative strategies for confronting present and future workforce challenges.
2024 Engineering Ideas Institute: Engineering Practice in a VUCA World

Colorado Chautauqua, Boulder, Colorado
It's a VUCA (Volatile, Uncertain, Complex and Ambiguous) world — and it's worsening. The 2024 Engineering Ideas Institute will dive into the dynamics of this unfolding future.
By Kyle Davy & Mike McMeekin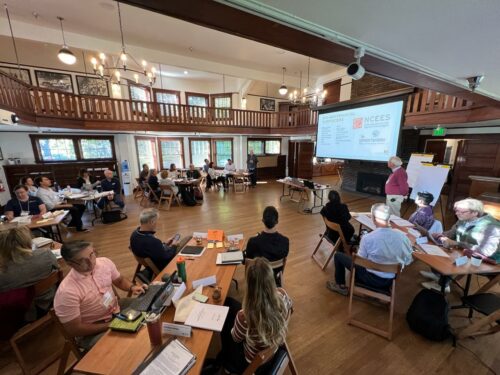 Alternative Headlines for 2033
"Blackout Friday" flashed across cell phone screens throughout the US on a Thursday afternoon in 2033 as the weekly reminder that activities involving all discretionary energy use are to be suspended one day a week. This nationwide blackout was just one of a set of dramatic changes agreed to by society in the wake of a pair of devastating hurricanes that struck Miami in 2031, rendering the surrounding region virtually uninhabitable for the foreseeable future. The resulting society-wide awakening to the escalating threat of climate change and extreme weather events sparked a new, shared commitment to transformation …
In 2033 "abundance" has replaced "chronic shortage" as a descriptor of the engineering community's workforce relative to its needs. A new purpose-driven, diverse cohort of workers from an expanding range of engineering educational experiences combined with new means of leveraging emerging technologies to augment workers within this community drove this surprising outcome over the last decade …
 The last decade has witnessed a steady emergence of powerful state, metropolitan area, and regional coalitions across the US in reaction to continued polarization in national politics and an inability of the federal government to get things done. This shift culminated in the 2032 presidential election of a "Great Unifier" along with substantial numbers of new members of Congress drawn from the ranks of successful leaders populating these coalitions. This new alignment of government actors, at federal, regional, state, and local levels sets the stage for significant action to address long-standing societal challenges …
These three scenarios capture the opening plot lines of three narratives of the future, created and explored by attendees during the 2023 Engineering Ideas Institute, convened in late September at the Colorado Chautauqua in Boulder, CO. Over the coming months, Institute participants will continue to flesh out details of these scenarios and further develop strategies and guidance for the engineering community to prepare it to be more effective in achieving its mission on behalf of society, regardless of the future that actually comes to pass.
Read More News
We are living in a world that is facing an unprecedented combination of technological change…
and rapidly evolving societal needs, driven in large part by environmental imperatives. As this uncertain future unfolds, maintaining the status quo is not an option for the engineering community. The imperative for change and adaptation has driven the formation of ECL-USA.
Learn More about ECL-USA
Summits
ECL-USA convenes two to three times a year to share perspectives, deepen our understanding of engineering's emerging future, and to launch experiments and focused initiatives designed both to foster change across the entire engineering system from education to practice to research to licensure.
Upcoming Summits
Our Way Forward
Our way forward is through action inspired by the Engineering Change Lab-USA's mission. ECL-USA was started in 2017, with the mission of becoming a catalyst for change within the engineering profession, by helping the profession reach its highest potential on behalf of society.
To achieve our mission, we will:
ECL-USA Financial Supporters: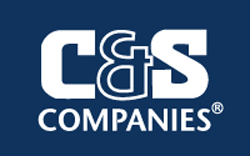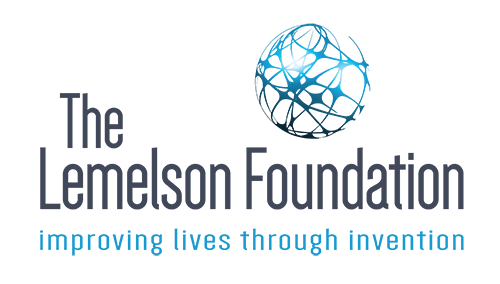 Donate to Engineering Change Lab – USA